Our Purpose (Mission):
To partner with parents to urgently lead kids to say YES to Jesus and Passionately follow Him.
OUR VISION:
Every child (3 years old – 5th grade) in a group (connected), every group to have a consistent leader (lead small / discipleship), every family equipped (orange philosophy).
Join us Sundays in echoKIDS at one of our locations:
We've carefully designed experiences for your kids to teach them relevant lessons from the Bible in a fun AND safe way – in accordance with the latest COVID-19 guidelines – such as by: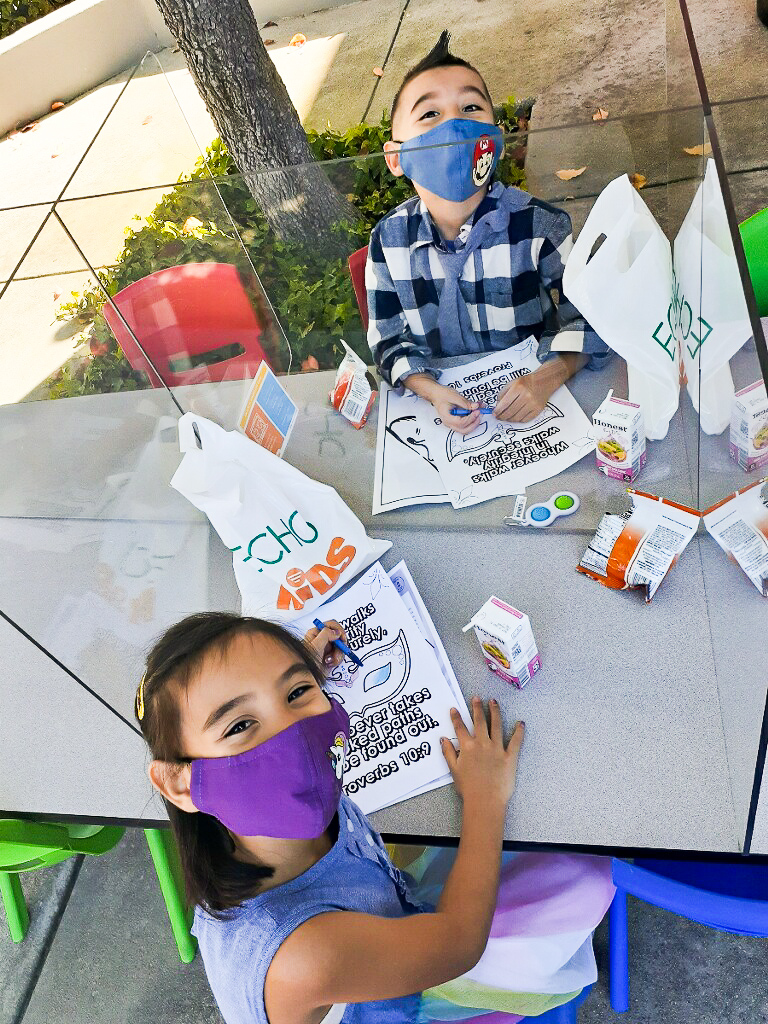 Having kids connect and engage with others in small groups.
Allowing kids to have fun and learn through activities designed for small groups.
Establishing designated play spaces to maintain at least 6 feet of separation.
Implementing screening procedures for all staff and children before they enter the facility. 
Cleaning and disinfecting all high-touch surfaces and removing all toys from classrooms.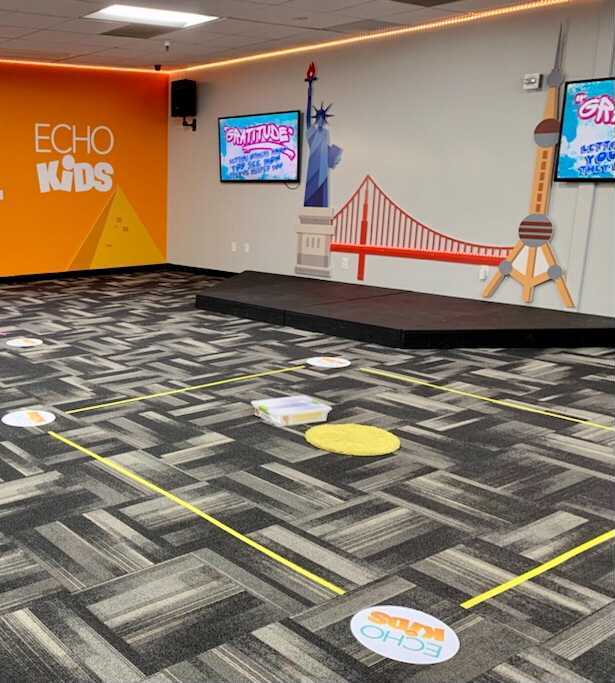 See below for more details on our COVID-19 relaunch, with answers to FAQs.
If "KIDS" and "FUN" are part of your DNA, we would love for you to consider echoKIDS. Our desire is to connect both adults and students in the areas that they love most and are passionate about. So if you're asking yourself, "I wonder how I can get connected into echoKIDS?" click below and join the echoKIDS team.
There is nothing more exciting than when a child says "YES" to Jesus. Baptism is an opportunity for a child to share this personal decision with others. Click below to learn more about kids baptism.
It is very important that every child being baptized truly understand their decision to follow Jesus and to be baptized. To ensure kids are ready for baptism and to help parents lead their kids in their spiritual journey, we offer "ALL IN" a kids baptism class. We LOVE seeing kids take this big step in their faith and we look forward to celebrating your child's baptism with you!
How old does my child need to be? Every child is unique and may come to understand the Gospel at different ages. Although we are open to exceptions, we generally offer baptism classes for kids in 2nd grade and older. If your child is younger, please let us know as we would love to have a conversation with you before the class.
How do I know if my child is ready? That's a great question and this is precisely why we offer the Baptism Class. Knowing if your child is ready should be clear after the class. For those who are not yet ready, the content from the class will help parents continue the conversation in the coming months. In time, they will be ready and we ask that you attend the class again so we can help prepare you and them for the next step.
How do I attend a Baptism Class? Currently, our kids baptism classes are all online and offered the week before our church's scheduled baptisms. Our zoom call is an interactive experience and important that at least one parent attend with your child.
How do I schedule a Baptism? Click below to sign up and we'll contact you with all the details.
Is an opportunity for parents to share their commitment to lead their child spiritually. We are so excited for you to take this step as a family and honored to partner with you on your journey as parents.
Our desire as a church is to be a source of encouragement, strength and resources as you "Urgently lead your child to say YES to Jesus."  Child Dedication is an event that typically happens 2 times a year (Spring and Fall). Click below to sign up and we'll contact you with all the details.