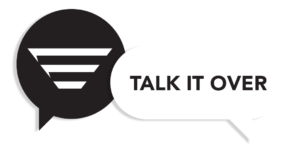 A conversation guide for small groups & personal growth
Many of us set goals for work, fitness, finances, but not for the most important parts of our lives: relationships. But what if we were intentional about our relationships the way God calls us to be?

Imagine being surrounded by people who add value to your life. Picture being deeply connected with others, instead of just staying on the surface. Envision having relationships that help you and those around you flourish.

DEC 5
Feeling Weighed Down?
Have you ever felt like you needed a vacation right after finishing a vacation? There's something about our pace of life (even on our time off!) that doesn't allow our souls to fully recover. Our longing for productivity and for rest are often at odds with each other. But it's possible to live a different way.
NOV 28
A Personal Invitation
DEC 5
Feeling Weighed Down?
DEC 5
Feeling Weighed Down?
It's easy to get distracted, to lose purpose, and give our lives to things that—in the end—will not matter. Most of us say we want our one life to count, but struggle to know how to invest our lives.
What if you could live in a way today that you will be pleased with tomorrow?
OCT 17
What Am I Living For?
OCT 24
Where Am I Placing My Trust?
NOV 7
3 Principles of Release
NOV 14
Where Has God Placed Me?
Whether it's debating between high fives or fist bumps, or deciding how to respond to intense social media comments, if there's anything this past year has shown us… it's that relationships aren't easy.
How can we deal with conflict in a healthy way? What does it look like to interact authentically with people? How do we cultivate strong friendships in this new reality we're living in?
SEPT 19
A Better Way of Relating
SEPT 26
Dealing With Difficult People
OCT 3
When Someone Hurts You
OCT 10
Disagreeing Without Cancelling

This Summer, pick & choose from this list as a springboard for fun/meaningful conversations and interaction with your group!
Summer
Summer Talk-It-Over Conversation Starters
Most questions can be answered with just a couple clicks. But what about the deeper questions of life, faith and meaning?
Over the last month, we've asked you to submit your biggest questions and vote on the ones that mattered most. Now's the time to get some answers!
APR 11
How Do You Know God's Will For Your Life?
APR 18
Can I Believe In Both Creation And Evolution?
APR 25
Is Jesus Really the Only Way to God?
MAY 2
How to Stay Healthy in Difficult Times
The pressures of this past year, including a global pandemic, has brought out many hard truths about our character: the good, bad, and ugly. Many of us have experienced loss, division, or perhaps are holding onto unforgiveness. But there is a path towards freedom, by accepting the greatest gift we could ever receive.
It doesn't take much to see that we live in a world of "more." We're driven by an endless hunger that pervades our shopping carts, subscriptions, and our schedules. But it never seems to satisfy.
If you're tired of feeling overwhelmed, overcrowded, and overspent… there is another way.
MAR 7
So Much Content, So Little Contentment
MAR 14
When Feeling Good Isn't Good Enough
MAR 21
The Endless To-Do-List
MAR 28
Is It Better to Have Less or More?
Ever look around a room and feel like you don't belong? When self-doubt hinders you, it can haunt you no matter where you go or how far up you climb. 
We learn from the successes and failures of four historical characters from the Bible – and finally learn to own who you truly are.
Conquer insecurity. Defeat self-doubt. Live with bold confidence.
JAN 31
2 Important Truths to Transform Your Confidence
FEB 7
It's Time to Stop Hiding!
FEB 14
Don't Despise Desperate Times
FEB 21
Conquer the Lies in Your Mind
FEB 28
Live As Who You REALLY Are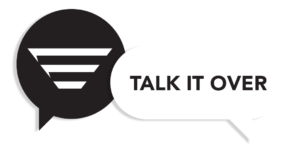 A conversation guide for small groups & personal growth
What's been the biggest problem you've faced this year?
It seems like 2020 has brought problems at a rate that we could hardly handle.
Whatever your biggest problem was or is, join us as we hear from Pastor Andy on how to shift our perspective as the biggest leverage in solving any challenge.
DEC 27
When Your Problem
Seems Too Big...
As we approach the upcoming U.S. elections, the world is divided on countless issues. It can be easy to feel confused, frustrated, and discouraged about how to navigate the complexities & conflicts.
OCT 11
Disagreeing
Without Dividing
OCT 18
Identity+
(Gender Identity,
Sexuality, & Christianity)
OCT 25
Beneath the Skin:
Racism & Faith
NOV 1
Let's Talk About
Immigration
You are designed for connection, but this season certainly has made it harder to connect. If you have recently felt puzzled or defeated by your relationships, you are not alone!
SEPT 13
How You See Is What You Get
SEPT 20
Mirror, Mirror: When You Struggle To Love Yourself
SEPT 27
4 Relationship Keys in Uncertainty
OCT 4
9 to 5... For What? When Work & Faith Collide
Life looks different, but our calling remains the same. In a continually changing world, it can be difficult to stay grounded. How do we focus on what God is asking us to do in the midst of so much uncertainty? Move forward with us in bold faith as we explore how God designed our lives to echo.
AUG 9
Growing Your Faith & Fruit
AUG 16
Connecting in Covid
SEPT 6
Yes, You can Change a Life
The global COVID-19 pandemic has greatly affected the way we work, play, and live – often leaving us disoriented and stressed. The Hope Project is an invitation into a 40-day journey designed to bring hope for a new beginning and a stronger future.
JUNE 21
Hope for Hard Times: The Truth About Trials
JULY 12
Hopeful and Helpful
Everyone is being changed by COVID-19, but not all of those changes are good. The pressure has a way of revealing what is already under the surface, but you can come out of this better than you went in. Build new patterns on how to come through this pandemic with no regrets.
MAY 17
What Am I Fighting For?
MAY 31
What's Your Foundation?
No one could have anticipated the amount of change we've experienced in a few short weeks. What do you do when circumstances outside your control turn your world upside down? Join us for a new teaching series where you'll learn to respond with faith to life's most unexpected challenges.
APR 19
Confused to Confident
APR 26
Discouraged to Comforted
MAY 3
Good News about Insecurity
May 10
Moving from Fear to Courage
HAVE QUESTIONS? 
Email us at groups@echo.church