We are Echo Students: a group of everyday young people choosing to live life in a relationship with Jesus. We are shaping our culture by being Authentic, Transparent, & Vulnerable, leading a movement in the Bay Area for the next generation to encounter the hope that can only be found in a relationship with Jesus. 
No matter your background, you are welcome here!
"Life itself was in him, and this life gives light to everyone. The light shines through the darkness, and the darkness can never extinguish it." 
(John 1:4-5)
Join us for an unforgettable, adventurous, and fun summer experience at Kidder Creek in Northern California!
Rafting on the Klamath River

Sleeping under the stars, to hiking

Enjoying spectacular waterfalls & pond time

BMX bikes, laser tag, high ropes course & more!
As we enjoy all of this beautiful creation, we will explore what our Creator says about us. We will engage in worship, impactful messages, small group discussions, & individual study time.
Join us at one of our campuses
This Week:
Life is better when you have others around you that can walk with as we navigate life's ups and downs. Echo Students is designed to encourage each other as we discuss faith, life, and topics that we face each and every day.
We gather together every week at various locations throughout the Bay Area to build Authentic, Transparent, and Vulnerable relationships with God, our peers, and mentors. When we gather we refocus through worship, get inspired by teaching, and build relationships in community.
Come join us this week!
Wednesday Night Experience
7:00pm – 8:30pm (Doors Open at 6:30pm)
Sunday Student Section
5:00pm Service
Wednesday Night Experience
7:00pm – 8:30pm
Sunday Student Section
11:00am Service
Midweek Experience
Tuesday – HighSchool
Wednesday – Middle School
7:00pm – 8:30pm
Sunday Student Section
11:30am Service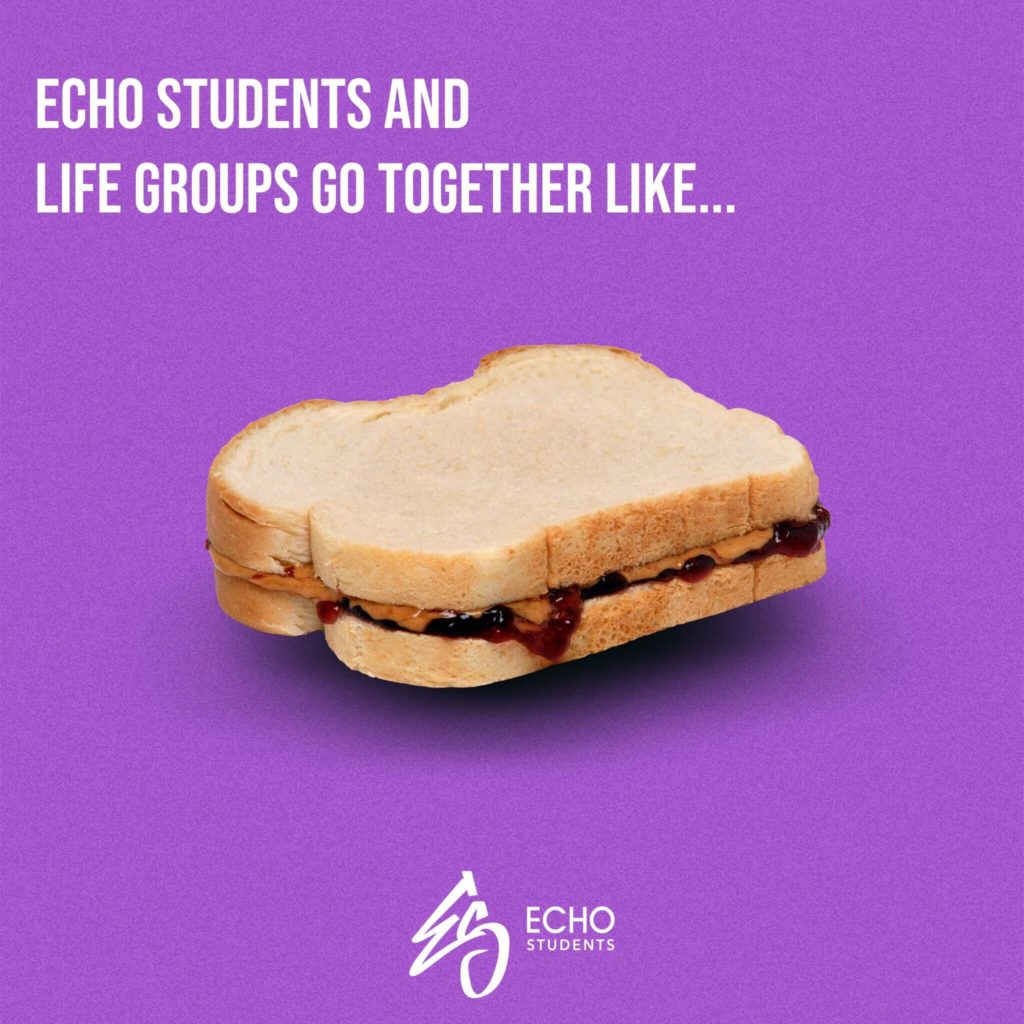 We weren't made to do life alone.
No matter your interests, background, or where you are in your faith journey – join a group to experience support, inspiration, and encouragement in a safe and welcoming environment!
Contact one of our campus Student Ministry Directors for questions regarding opportunities for your child.