YOUR NEXT STEPS
Whether you're exploring faith or have been following Jesus for a while now, the discovery of who God is and the purpose He has for your life is a lifelong adventure!
Meet New Friends!
We also invite you to come to Activate, where you can get connected, build friendships, and learn about ways to make a difference with your life! Find out more at echo.church/activate.
Not sure where to start?
Go beyond the surface with our virtual or in-person Alpha Groups as we explore life's biggest questions together in a safe, open, and honest space.
UNDERSTANDING THE DECISION TO
FOLLOW JESUS
"Yet to all who received him, to those who believed in his name, he gave the right to become children of God." – John 29:11
GOD LOVES YOU
AND HAS A PLAN FOR YOUR LIFE.

"For I know the plans I have for you," declares the Lord, "plans to prosper you and not to harm you, plans to give you hope and a future." – Jeremiah 29:11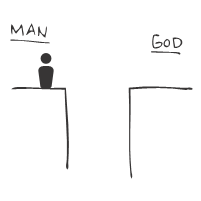 YOUR SIN CAUSES A COSMIC CHASM
BETWEEN YOU AND GOD.

"But your iniquities have separated you from your God; your sins have hidden his face from you, so that he will not hear." – Isaiah 59:2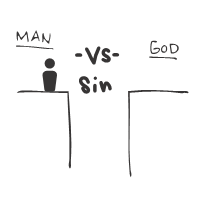 GOD SENT JESUS CHRIST
TO DIE ON THE CROSS.
""But God demonstrates his own love for us in this: While we were still sinners, Christ died for us." – Romans 5:8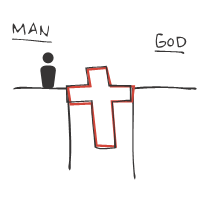 IT'S YOUR CHOICE
TO RECEIVE THE GIFT OR NOT.
"If you declare with your mouth, "Jesus is Lord," and believe in your heart that God raised him from the dead, you will be saved. For it is with your heart that you believe and are justified, and it is with your mouth that you profess your faith and are saved." – Romans 10:9-10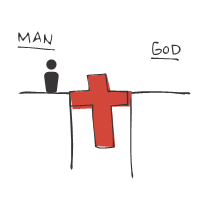 "All Scripture is God-breathed and is useful for teaching, rebuking, correcting and training in righteousness, so that the servant of God may be thoroughly equipped for every good work."
– 2 Timothy 3:16-17
One of the best ways to continue growing in your spiritual journey is to study the Bible and talk to God daily.

We encourage you to start with what we call the S.O.A.P. method. It's simple: first, grab a journal or notebook. As you start to read your Bible, make note of any verses that jump out at you with special significance and dive deeper using these steps:
Read through a passage (we recommend starting with the book of John), then write down the verses that stick out to you the most.
How would you explain this passage if you were teaching it to someone else? What did you observe about it that struck you?
What does it mean to you? Meditate on the passage. Say it out loud. How can you apply your observation(s) to your life today?
Talk to God out loud, or write out a prayer to God based on what you learned. Ask Him to help you apply His Word to your life!
We also encourage you to study the Bible with others through an Echo Group at
echo.church/groups.
You can also choose from thousands of Bible Plans available on the YouVersion Bible App.
We are excited for your journey and will be praying for you!